We will take a wild guess here and just assume that you all like wine. You probably know as well that is is often a good idea to cook with wine. But did you know there is more to cooking with wine than just chugging the end of yesterday's bottle into your pot (ok so sometimes that might work just fine, but not always!)?
We often chose the cheapest and simplest wine for cooking, as if cooking with nice wine was sacrilegious. But think about it: if the wine is dodgy and tastes bad, there's a good risk it'll transmit its faults to the dish you've been putting so much care in! On the other hand, you'll never regret having used nice wine to prepare your dish.
What wines to chose?
It all depends of the type of dish you are making of course. But there are a few rules:
Acidity: you need wines with a good dose of acidity – they will be better for deglazing, and will make braised meat more tender.
No sugar: It's best to have dry wine, as water will evaporate with cooking and you may end up with a sauce that is sweeter than you hoped. Obviously there are cases where you might want that.
No tannins: Strong reds (Bordeaux, cabernets, Syrahs etc) often contain tanins, which can be quite bitter and offset the balance in a sauce.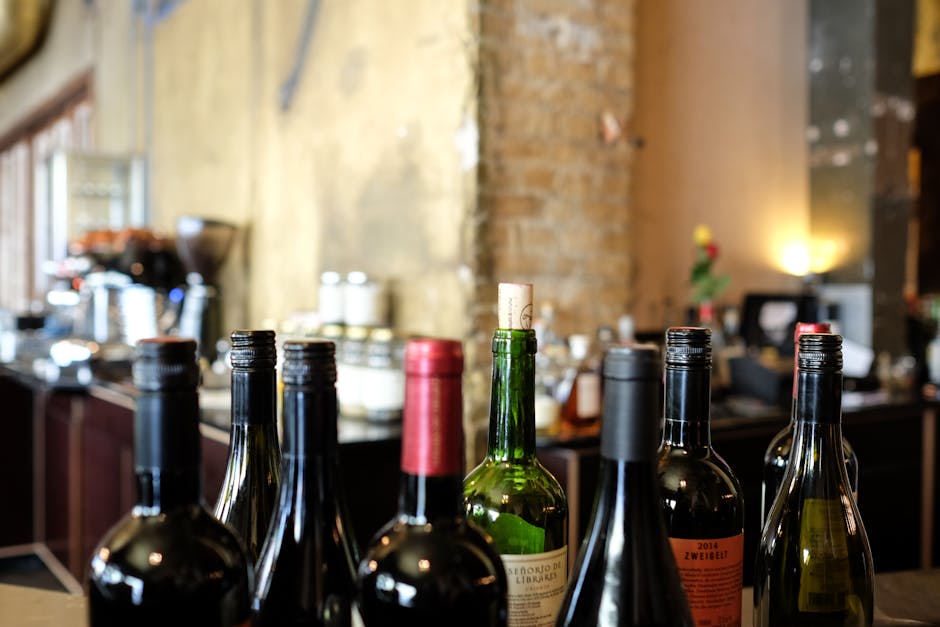 When preparing fish and seafood, you can poach fish in wine, or deglaze a pan after searing filets, scallops or prawns. Use sauvignon blanc or chardonnay, and add butter or cream to a slightly cooked wine to make a sauce base.
For chicken, you can use white or red as there are so many different ways to prepare it. As for pork or braised veal, you will want to cook them slowly in the wine, at low temperature, so they absorb all the flavours. Use sauvignon, Italian whites, or even Chenin blanc. Finally if you are cooking braised red meats, use red Bourgogne, Beaujolais, warm Italian reds or Languedoc wine.
Let's have a look at preparing a traditional Italian chicken dish with some red wine. Some prefer "pollo alla cacciatora" with white wine, but here let's use a Valpolicella Classico, from the Verona region in Italy. It's a classic but lively dry red wine, with present acidity but a subtle fruitiness. Pollo alla cacciatora, or the Italian Hunter's chicken, originates from Tuscany.
Here we will use a simple and delicious recipe, skipping the pancetta. To make things even easier and for a fail-proof recipe, we will use Dolmio Bolognese sauce rather than making sauce from scratch. It'll taste just as authentic because Dolmio is mostly tomatoes, with tasty herbs and onions, all prepared based on traditional Italian recipes.
For 4 people you will need:
– a small chicken or 4 legs
– 2 carrots
– 2 celery branches
– a glass of red wine
– a jar of Dolmio Bolognese Sauce
– Rosemary, laurel, salt and pepper
– Extra virgin olive oil
First, cut the chicken into pieces and fry it for about 10min in 2 tablespoons of olive oil, turning them frequently. Then gently fry the chopped carrots and celery with the herbs and seasonings for 5 or 6 minutes. Add the red wine and leave to evaporate. Add your Dolmio sauce, mix well, and leave to simmer for about 40 minutes. Once the chicken is cooked, sprinkle some fresh parsley on top and serve hot. You can serve this dish with some oven roasted potatoes.
So there you have it, a simple Italian meal cooked with red wine and creamy Dolmio tomato sauce. There's only one rule to remember : Keep enough wine to have a glass or two as you cook !
Buon appetito !