We love exploring wine bars all around the world, but there is no place like home to popping open a bottle, letting it breathe and just enjoying your own surroundings. In the past a wine rack was bulky, occupied space in an inconvenient manner and generally didn't show off the wine as best it could.
When looking to redecorate the kitchen or dining room, making space (or rather saving space) with a great looking wine rack is something that can easily stand out in the room. It's now becoming a unique selling point for the design of a room.
Wondering what kind of wine racks we're talking about? Get some inspiration but looking at some of these unique designs. You'll even notice how some integrate seamlessly in to existing designs of a room.
You might want a sleek looking rack like this.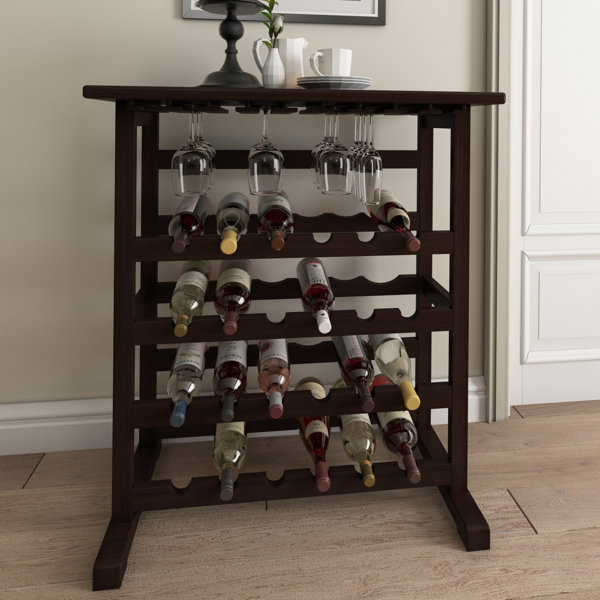 Hate leaving the table to have to grab a bottle? Why not incorporate it in to the design so you don't have to lift a foot.
Trouble carrying the bottle and glasses to the table in one go? Get a fancy sharing rack like this.
This drum shelf is akin to a barrel and perfect for stacking bottles in.
For someone who likes to have the labels on show, A bare-bones racks like this is perfect.
And if you're looking for a show off design, this unique rack will do the job.
Are you looking to keep your wine in a chilled temperature for your guests arrival? The fad of households buying restaurant/bar styled industrial chillers is becoming more and more popular.  In a lot of cases, people are entertaining larger groups with food and drink and it proves to be a impossible task to manage to find enough places to store fresh food. If you are looking to find out more about industrial chillers and the benefits of having on in your house, do research online, or talk to your local wine shop about how they would store wine.